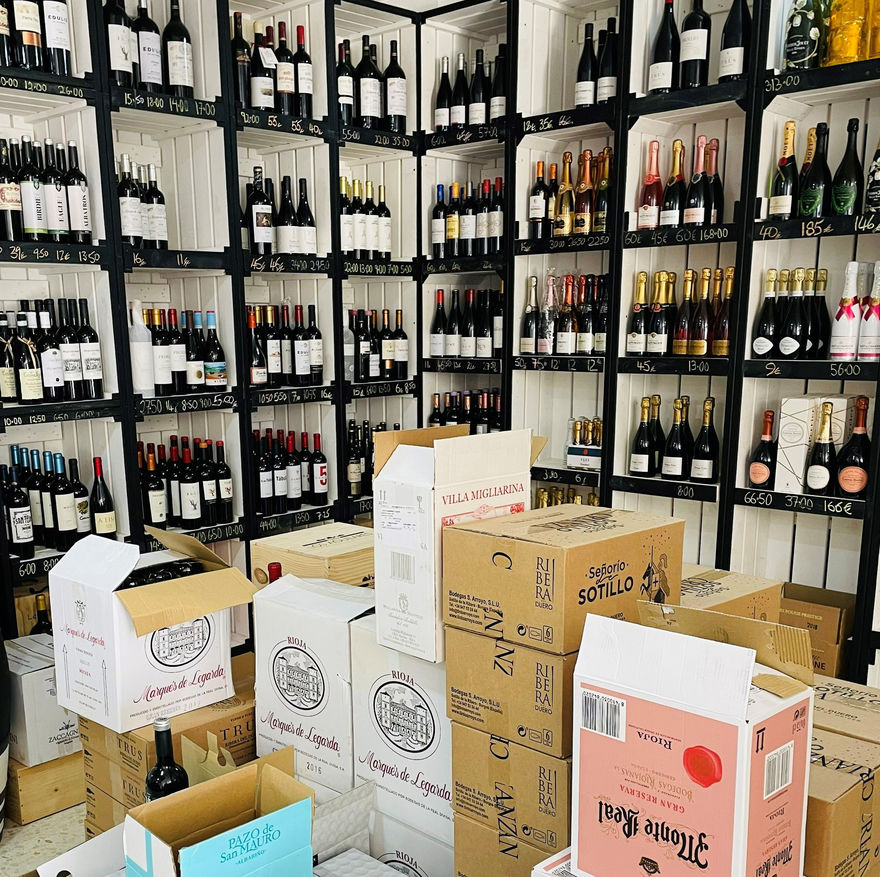 About us
VINOMARKET was born as a result of Richard Bell-Young practising for over ten years as a retail and on-trade wine merchant in the Sotogrande-up-to-Marbella areas.

VINOMARKET is a wine, spirit, beer and soft drinks Wholesaler situated in the "polo" village of San Enrique de Guadiaro in Sotogrande. The new Warehouse Store opened on 1st October 2019 to both On-Trade and Private customers who, once registered with Vinomarket, can benefit from trade and wholesale prices, as well as delivery services.

The wholesale way…less is more!

VINOMARKET nace como resultado de la experiencia de Richard Bell-Young durante más de diez años como comerciante de vinos en la zona de Sotogrande hasta Marbella.

VINOMARKET es un mayorista de vinos, licores, cervezas y refrescos situado en el conocido "pueblo del polo", San Enrique de Guadiaro en Sotogrande. El nuevo almacén abrió el 1 de octubre de 2019 para clientes tanto de hostelería como privado, los cuales, una vez registrados en Vinomarket, pueden beneficiarse de los precios comerciales y para mayoristas, así como de los servicios de entrega.