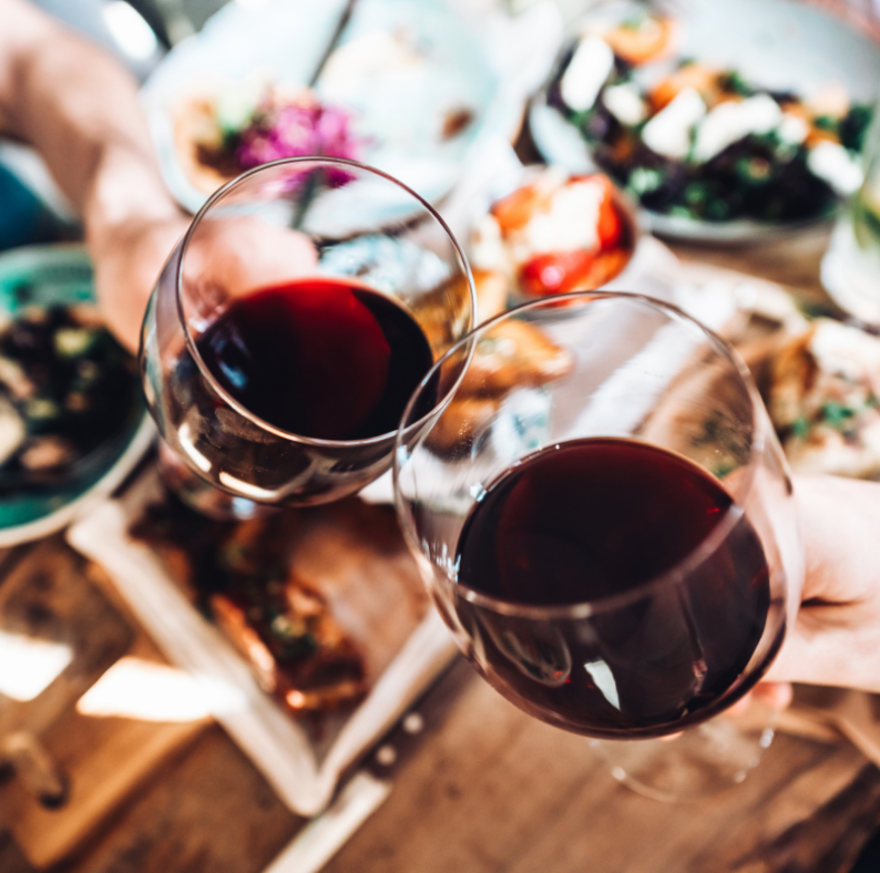 Vinomarketing
At Vinomarket we love to get together with our customers to enjoy wine and food in a relaxed atmosphere. In collaboration with our Trade Clients, our ´Get-Togethers´ take place at local restaurants, seaside bars (chiringuitos) or unique country hotels, all eager to showcase their signature dishes paired with our wines. Live music is often included and even winery visits as full day ´Get-Togethers´.
All our 'Get-Togethers' are sponsored by Vinomarket and its Trade Clients and so heavily subsidised cost wise. CONTACT US to JOIN the Vinomarket ´Get-Togethers´.
SPONSORSHIP
Vinomarket sponsors various golf tournaments and charity events on the Costa del Sol. GET IN TOUCH with Richard to find out what could be offered.
En Vinomarket nos encanta reunirnos con nuestros clientes para disfrutar del vino y la comida en un ambiente relajado. En colaboración con nuestros Clientes Comerciales, nuestros 'Get-Togethers' tienen lugar en restaurantes locales, chiringuitos o hoteles rurales únicos, todos ansiosos por mostrar sus platos de autor maridados con nuestros vinos. A menudo se incluye música en vivo e incluso visitas a bodegas como 'Get-Togethers' de día completo.
Todos nuestros 'Get-Togethers' están patrocinados por Vinomarket y sus clientes comerciales y, por lo tanto, están fuertemente subsidiados en cuanto a costos. CONTÁCTENOS para UNIRSE a los 'Get-Togethers'.
PATROCINIO
Vinomarket patrocina varios torneos de golf y eventos solidarios en la Costa del Sol. PÓNGASE EN CONTACTO con Richard para averiguar qué se puede ofrecer.